Mr Daren Francis MBBS MD FRCS
Consultant Surgeon with an interest in Laparoscopic, Colorectal and General Surgery.
Royal Free London NHS Foundation Trust.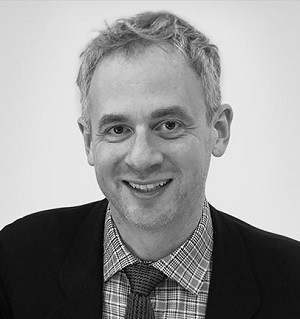 About
I have been a Consultant surgeon for nearly 13 years. My NHS and private practice includes the specialities of colorectal, laparoscopic/endoscopic surgery and general surgery.
In 2013 I was named in the Tatler Doctors Guide as one of the top 250 doctors in the UK.
Colorectal Surgery
Within colorectal surgery I provide a full range of subspeciality consultation and surgery.
I have performed over 500 colorectal resections. Of which 80% are carried out laparoscopically. All of my colorectal resection patients go through an Enhanced Recovery Programme.
My colorectal practice includes:
Lapararoscopic colorectal surgery
Extralevator abdominoperineal excisions for rectal cancer
TAMIS procedures for early rectal cancers and benign rectal tumours
Laparoscopic rectopexy for rectal prolapse
Robotic surgery for rectal cancer and rectal prolapse
Advanced resectional surgery for recurrent colorectal cancer.
I chair the weekly multidisciplinary team meetings. I am a trust appraiser.
At the Wellington Hospital I contribute to the GI cancer multidisciplinary meetings and co-chair the Pelvic Floor MDT monthly meeting.
I am faculty for the STEPS Laparoscopic training programme and regularly preceptor other consultants in advanced laparoscopic procedures.
Robotic Surgery
In 2010 myself and a colleague set up the Robotic Colorectal programme at our trust performing both ventral mesh rectopexies and rectal cancer resections robotically. We have participated in ROLLAR an international trial comparing laparoscopic and robotic rectal cancer surgery. We are now members of the London Robotic Centre at the Wellington Hospital and have produced a prize winning teaching DVD demonstrating our robotic ventral mesh rectopexy technique.
In November 2014 I attended the Advanced Colorectal Robotic Course in Italy and I am a member of the Clinical Robotic Surgery Association. (CRSA). I am part of the Minimally Invasive and Robotic Masters Programme at Anglia Ruskin University.
General Surgery and Endoscopy
I perform both upper and lower gastrointestinal endoscopy as well as gall bladder and hernia surgery
Research and Education
As a medical educator I have been the postgraduate lead for surgery at the Trust for the past 6 years and have set up a very successful Basic Surgical Skills course. I regularly review manuscripts for major surgical journals.
I have increased my clinical research and have published numerous papers in my specialist field as well as writng numerous book chapters.
In 2012 I became an Hononary Senior Lecturer for the Division of Medicine at the University College London (UCL).
Invited Faculty Membership
Faculty Whipps Cross Part III course
Faculty STEPS Laparoscopic Colorectal Course
External Examiner for Essex University : Surgical MS Thesis
Faculty for the STEPS course in Laparoscopic Colorectal Surgery
Faculty for MSc in Minimally Invasive and Robotic Surgery: Anglia Ruskin University
Honory Senior Lecturer Division of Medicine Universtity College London
Faculty - Laparoscopic Colorectal Foundation Training Programme for Higher Surgical Trainees
Faculty - Minimally Invasive and Robotic Masters Programme Anglia Ruskin University
Faculty - The Thirty-Fourth Whipps Cross Higher Surgery Course
Faculty - The Surgeons in Training Education Programme
Media and Leisure
I am a general surgical advisor to the BBC television drama "Holby City". I have been involved in this medical drama for over ten years.This BAFTA award winning show is a regular prime time fixture and attracts up to 9 million viewers. I am involved in the whole process from story ideas through to reading scripts. I attend regular medical meetings with the full production team and advise on set for theatre scenes.
I enjoy many sports and am a fully accredited Level 1 Football Association Coach.
---
You will need the Adobe Reader to view and print these documents.